Telephone 828.497.2060
Monday - Friday
10 a.m. - 5 p.m.
Eastern
Please, NO CALLS
Evenings
or Weekends

or write us at:
The Inspirations
P O Box 1338
Bryson City, NC 28713
Please Note: ALL SCHEDULE INFORMATION WE CURRENTLY HAVE IS ON THIS PAGE
CONFIRMED INFORMATION IS POSTED AS QUICKLY AS WE RECEIVE IT.
IF IT'S NOT ON THIS PAGE, IT HAS NOT BEEN CONFIRMED. Thanks, Ron


Please check with listed promoters before driving long distances.
CHECK HERE OFTEN FOR UPDATES
There is always a possibility that the Date, Venues ~ other details may change.

If you have additional information on any date,
call 828.497.2060 (Monday . Friday, 10 a.m. . 5 p.m.) & we will include it! . . .Thanks


Thank you for making our first 52+ years such an amazing & wonderful journey.
As we begin our 53rd year in April, 2016, The Inspirations' prayer
is that this will be a time of great blessing for you and you loved ones
and a year of God's continued blessings for America. Let us join our prayers toward that end.

Thank you for all your prayers for Martin. He is now back on the road!

Our mission has not changed in 52+ years.
The Inspirations DO NOT CANCEL DATES! EVER! The Good Lord willing, that is!
Our maestro of all things stringed, Baby Luke, has been doing a great job on the piano
and ninety-leven other instruments (that's a mountain expression !)
Please give him an extra pat on the back if you agree!
Check back, Luke is working on new video with even more instruments.
Click Luke's pic for a treat!


March 2   Oak Grove, Louisiana    7 p.m.
                Thomas Jason Lingo Community Center 10284 Highway 17 South
                Contact: Bill Bailey 941.756.6942   www.billbaileyconcerts.com
March 3  Falkville, Alabama 7 p.m.
               Cross Baptist Church, 23654 US Highway 31
               Contact: Rev. Glen Smallwood   256.297.0645
March 4  Chattanooga, Tennessee     6:30 p. m.
               Memorial Auditorium, 399 McCallie Ave
               Contact: Paul Belcher Web Site:  www.paulbelcherconcerts.com
               https://www.facebook.com/groups/333076353490571/?hc_ref=NEWSFEED
               To order tickets by phone: 423.253.7900
                Memorial Auditorium Box Office  800.514.3849
March 11   Galivants Ferry, South Carolina  6 p.m.
                   Berea Baptist Church, 4287 Joyner Swamp Rd.   29544
                  Jack Jenerette  Tel 843.222.9269 Cell 
March 16  Bristol, Virginia    7 p.m.
                  Victory Baptist Church, 11101 Island Road Church Ofc
                 Contact: Reverend Austin Cook
                  Home 276.669.7617. 276.669.1732 
                  Church Web Site:  www.victorybaptistbristol.org
March 18  Appomattox, Virginia    7 p.m.
                 Appomattox High School Auditorium, 198 Evergreen Ave
                  Promoter: Sammy Carter ~ Home  434.352.8909.
                                   Cell 434.238.7025 
March 23  Greensboro, North Carolina   7 p.m.
                  Grace Baptist Church, 2008 Fairfax Road - Church Office 336.299.3740
                  Contacts: Rev. Todd Nance
                                    Bert Manzone  336.339.5094
                   Website: www.gracebaptistchurchofgso.org
March 24  Charleston, West Virginia   7 p.m.
                 Charleston Civic Center Municipal Auditorium, 200 Civic Center Dr
                 (Corner of Virginia and Truslow Streets)  www.charlestonwvciviccenter.com
                 Civic Center ~ Tickets Box Office  Toll Free. 800.745.3000
                 Also: 304.345.7469 or 304.345.1500
                 Order tickets online :  Official Ticketmaster site
                 Promoter: Leota Smith   304.965.5489
              Municipal Auditorium - Tickets go on sale February 3, 2017
              Inspirations, McKameys, Primitive Quartet & Troy Burns Family
                
March 25   Butler, Tennessee Church    7 p.m.
                   Dyson Grove Baptist,  8483 Roan Creek Road  ~ Church 423.768.3879
                   Contact: Rev. Leonard Fletcher
                   Home 423.727.6710 or Cell 423.335.6418
APRIL, 2017 - LOOKING AHEAD

April 1 Waldo, Florida 6 p.m.
Dixieland Music Park, 17500 US Hwy 301 North (Behind the Classic Diner)
Contact: Bill Bailey 941.756.6942 www.billbaileyconcerts.com
April 2 Clermont, Georgia 7 p.m.
             Christian Hill Baptist Church 5833 Gailey  Dr on Highway 129
             (12 Miles North of Gainesville, Georgia and 8 Miles South of Cleveland, Georgia)
             Contact: Norman Adams, Adams Bluegrass, LLC   706.864.7203.Ofc
                           www.adamsbluegrass.com
April 6  Albemarle, North Carolina (Richfield Area) 7 p.m.
             Parker Memorial Baptist Church, 49419 Parker Memorial Rd
             Contacts: Todd and Judy Tucker   980.581.1026
April 7 Hartsville, South Carolina 7 p.m.
            Whispering Pines Baptist Church, 2182 North Fifth St Church Ofc  843.332.4525
            Contact: Rev. Kitral Benton Cell  843.307.8772 
April 8 Robbins, North Carolina 7 p.m.
            North Moore High South Carolina School, 1504 North Moore Rd
            Contact: Todd Beane Cell   336.301.0185. Ofc 336.431.2589
April 21 Golden, Illinois 7 p.m.
              Golden Wind Mill, 902 Prairie Mills Rd
              Contact: Mike or Theresa Martin   217.593.7455
April 22 Pilot Mountain, Tennessee (Lansing-Sunbright, Tennessee area)  7 p.m.
               Pilot Mountain Missionary Baptist Church
               Contact: Roland Kesterson Cell 931.200.4077
                           or Josh Baldwin 931.267.1426
April 25 & 26 Branson, Missouri 7 p.m.
                        Lawrence Welk Resort Theatre, 1984 MO Highway

, Branson, MO 65616


                        Contact: Jake Carswell - Jubilee Conferences
                                        (Call for Tickets) 800.616.8863.Ofc
                                        info@jubileeconferences.com
April 27 Locust Grove, Oklahoma 6:30 p.m.
              Peggs Community Church, 6459 South Highway 82
              Between Locust Grove and Tahlequah, OK
              Promoter: James Terry   Cell  918.348.0597
April 28 Carthage Tennessee 7 p.m.
              Smith County AG Center 159 AG Center Lane
              Contact: Jonathan Wilburn   256.504.4396
              
        Click on pic to see larger image
April 29 Gadsden, Alabama6 p.m.
              The Church at Wills Creek (Formerly Crosspoint) 2730 Wills Creek Rd,  Gadsden, AL  Zip 35904
               Contact: Mary Scott   256.438.9944 or 256.557.6714
                             www.exodus.southerngospel.com
                              For Hotel Discount Info: 256.438.9944
                 ALSO: Exodus, Troy Burns Family, Barry Rowland and Deliverance - Emcee   Pat Barker
                 

June 1 Thomasville, Georgia 7 p.m.
New Growth Baptist Church , 3890 County line Rd.
For more infomation call Pastor Mack Luke at 229.403.1446
or Elwood Allen at 229.378.0463

June 6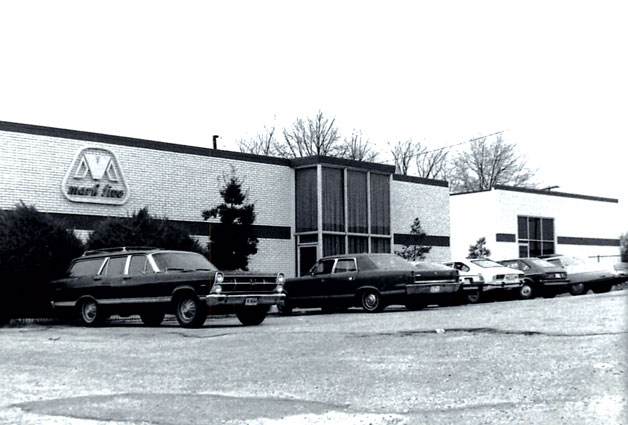 Mark V Studios 50 Year Reunion announced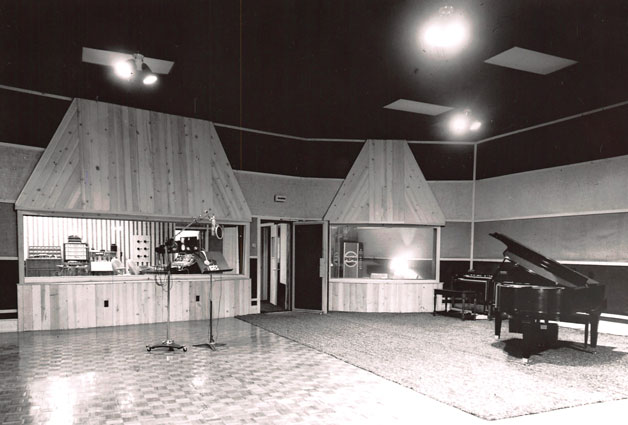 Wednesday, August 2nd - 6 p.m.
Lebanon, Missouri
Kenneth E Cowan Civic Center
Isaacs, Wilburn and Wilburn, The Lesters & The Inspirations


Singing at Sea ~ 2017
FULLY UPDATED INFO as of 09/01/2016


Click on Ship for more information For prior cruise highlights, CLICK HERE